2 August 2016
Siblings tap into Shared Ownership at Walpole Lodge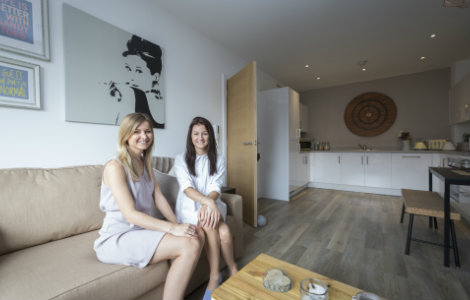 Alexandra Webb, an IT consultant, 25, had been renting in Clapham for a year whilst saving for a deposit for a place of her own. Meanwhile Alexandra's younger sister Victoria, 23, who works in fashion, was also renting in the capital with their older sister Kimberley. Alexandra and Victoria were interested in new developments in the capital, but due to the rising costs of housing, their options for a new build home seemed limited. That was until they learned about the benefits of Shared Ownership. After looking at various Shared Ownership developments in and around the capital, they found Octavia's Walpole Lodge, and immediately knew they had found their first home.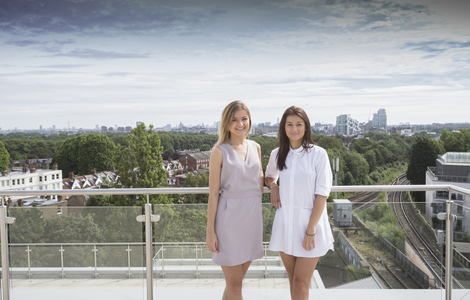 Most new build developments in London were out of our price range, or offered very little value for money. However, Walpole Lodge was one of the few developments we saw offering a high specification, and two bedroom apartments that offered plenty of space for the two of us. The location was spot on too, and we know the area really well."

As first-time buyers, the sisters' made sure they did all their research and knew what to expect from the buying process.
Buying a home was a new experience for us, and one that we didn't want to get wrong, so we made sure we got lots of advice. The whole process with Octavia was very simple and straight forward, we couldn't have asked for a better first experience. Things moved pretty quickly too, and from securing the apartment in September, we moved into our new home less than five months later, in February of this year."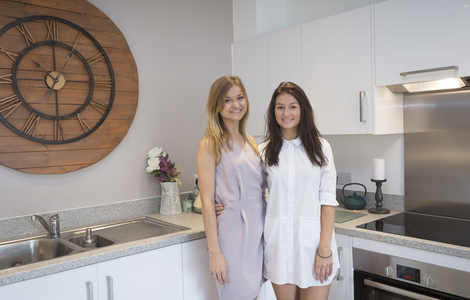 For commuters, Putney Plaza is adjacent to East Putney station and Putney national rail stations, for quick and convenient travel links. Offering an unparalleled location next to the River Thames, the area retains a village charm with a popular high street, leafy walks and a plethora of pubs and restaurants for some quality down time.
The Shared Ownership scheme allows buyers to purchase between 25% and 75% of the property, paying subsidised rent on the remainder. Residents can then increase their share at any time, all the way up to 100% and outright ownership. The scheme is specifically designed for first time buyers whose household income is less than £71,000 a year and priority will be given to those who live or work in Wandsworth.
The two bedroom show apartment at Walpole Lodge is available at full market value for £580,000, with a 25% share available at £145,000. For further sales information on Walpole Lodge, or the shared ownership scheme, please contact the sales team on 020 8354 5500.