1 May 2018
Gladstone Village home is runner up for an award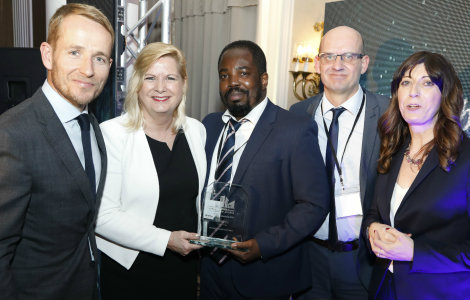 One of Octavia Living's exclusive new homes at Gladstone Village in north west London has been highly commended by judges in a competition for the best first time buyer home in the UK.
Beating tough competition, the three‐bedroom house was highly commended by industry judges in the category for 'Best First Time Buyer Family Home' in the First Time Buyer Magazine 2018 readership awards.
Gladstone Village is a small development of family homes located in an open and greenspace site in Cricklewood, NW2. It comprises houses and flats, both for affordable rent and private sale.
The award entry home is a contemporary designed three-bedroom shared ownership house. It has open plan living space and is ideally suited for busy family life.
Gladstone Village is next to Gladstone Park - 92 acres of open parkland, providing excellent recreational facilities. It is close to many public transport links and good schools.
Judges drew up a shortlist of entries and the winner of the competition was decided by a readership vote.
Lynda Clark, editor of First Time Buyer Magazine said: "The judges couldn't have failed to be impressed with this fantastic family home at Gladstone Village. The property is the ideal option for first time buying families; offering flexible and contemporary living spaces, excellent outdoor amenities right on the doorstep as well as great access for commuters, meaning that families can meet the demands of modern living. Well done to Octavia Living for making this exceptional home so accessible to first time buyers in the capital."
Sue Dance, Head of Marketing and Sales for Octavia Living said: "These homes have an amazing amount to offer to people seeking a quiet space to raise a family in London. There was some very strong competition from all the homes shortlisted for this award. It's an acknowledgement of the strength of this development that we did so well.'
For more about Octavia Living's homes for sale at Gladstone Village go to: www.gladstonevillage.co.uk