18 March 2014
"Help to Buy" case study - Elizabeth House Wembley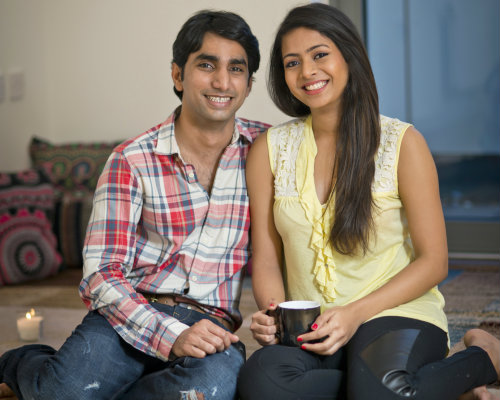 A home with view through Help to Buy
NAME: Mr Salim Ibrahim Isaf
PREVIOUS HOUSIG STATUS: Renting Privately.
LOCATION: Wembley, London HA9 6BF
PROVIDER: Octavia Living
HOME BUY AGENT: Lea Valley Homes
PURCHASED: November 2013 Completion.
Mr Salim Isaf was privately renting a 2 bedroom flat with a friend, when his landlord served him his notice, so Salim began searching for a property to rent. It proved really difficult to find a property which was affordable.
When Salim heard about the scheme through the media, he started to search for a property available through Help to Buy. Salim found Elizabeth House a development in Middlesex being sold by Octavia Housing, he found an apartment which was still under construction and reserved off plan.
Salim stated that without the Help to Buy scheme there is no way he would have been able to purchase a property. "I would not have considered buying any time in the near future, I would say at least 3-5 years".
Before Salim could reserve the property he spoke with a Independent Financial Advisor who assessed his affordability. "When the financial advisor informed me I could go ahead it was such a relief and obviously a crucial element, the figures that were put to me were so affordable compared to privately renting".
Right from reservation, Salim experienced a very positive and smooth process through all parties. Salim's case was one which transferred to Lea Valley Homes half way through the process and Salim said that this did not disrupt any matters and that "Lea Valley Homes were exceptionally good in responding to any queries and approvals within the given timeline".
Salim completed on his property in November 2013, and moved in 2 weeks later! Salim and his wife moved in without a glitch and are very happy in their new home. They are enjoying settling in and looking forward to fully furnishing their brand new 1 bedroom apartment!